When it comes time to list your property, one of the most important steps you'll take to showcase your home is photography. Technology has made it very easy to take a relatively decent photo by just using your iPhone – but just because it's easier, doesn't mean it's best!
That's why almost every reputable Realtor will hire out the photography to a professional. This ensures two things – first that your Realtor is focusing on all the other critical steps needed to list and sell a property successfully (staging, contracts, marketing, showings/open houses, etc.) and second, that the photographs used to showcase your home are of the highest possible quality.
Professional photographers have special lenses for indoor photography, lighting kits to get the exposure right and a career's worth of knowledge that helps them get shots that your smart phone's camera just simply can't.
There's been a shift in recent years to adding aerial photography by using drones to help showcase a property. With drones more widely available (you still need a license to fly them), some professional photographers are offering the service as part of their package to Realtors and it can really make a big difference in how the public sees a property.
For example, check out this aerial photograph captured by Seacoast Aerial Solutions of one of our recent properties for sale: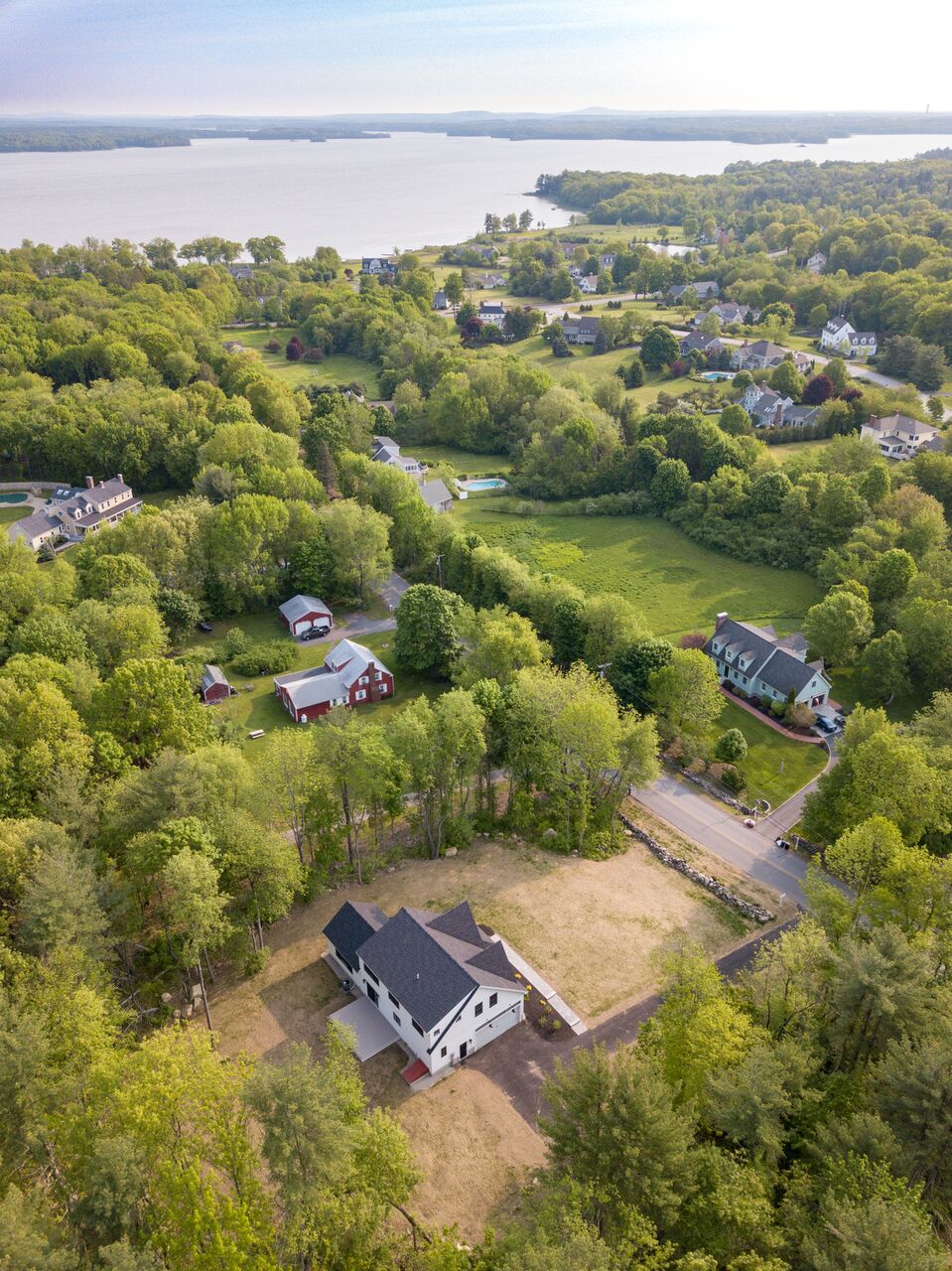 It's one thing to tell buyers that the home is "close to a body of water," or that it's "situated on a beautiful private lot," but to be able to show it with an aerial photo really helps increase the perceived value of a property like this one pictured above.
While this tactic of showing a high overhead shot is starting to become more adopted by Realtors, it's also a good idea to have your drone photographer take some shots straight on of the home from about 15-25 feet in the air. This allows you to get a different (and often better) angle than by just standing on the ground.
Here's an example of how a drone was used to get a great photo of a property that sits up on a hill and was more difficult to photograph successfully from the ground: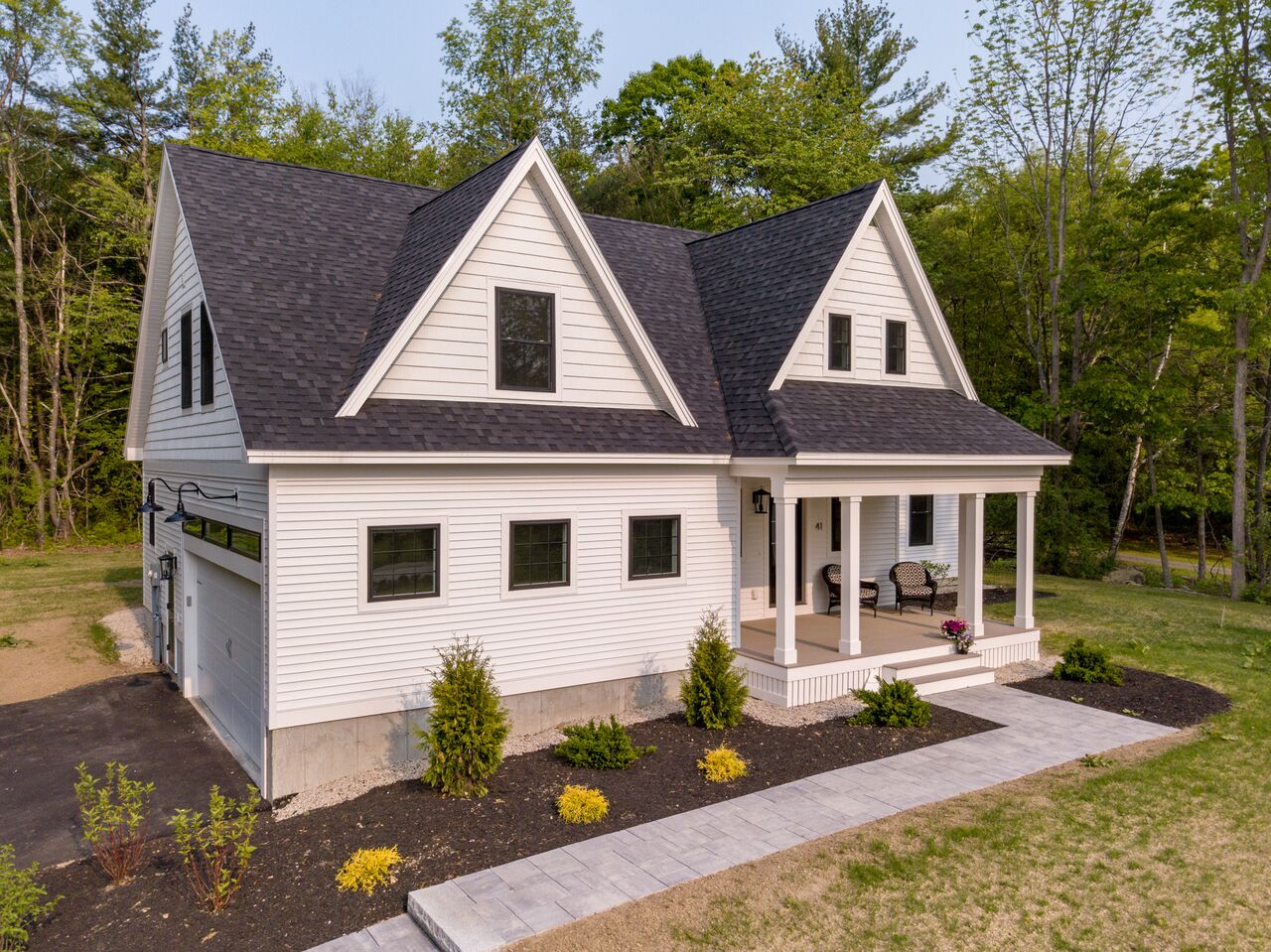 (Photo taken from approx. 25 feet above ground using a drone)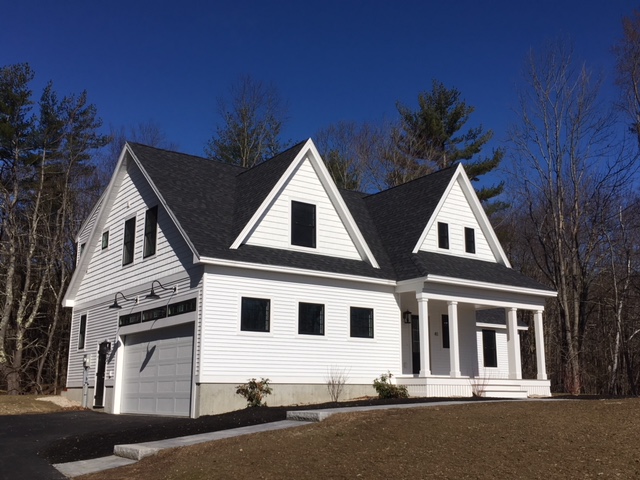 (Photo taken standing in the driveway which slopes away from the home)
There are dozens of different ways to successfully use photography to showcase a property, and the use of drones is just the latest one impacting the real estate industry, but what's important is that your Realtor is knowledgeable of the process and has relationships with reputable photographers that know how to capture the right images that will help sell the property for the highest value possible.